About 8,000 subjects of His Majesty permanently reside in the Dordogne. 7,000 of them have applied for a residence permit valid for 10 years, which is essential to guarantee their peace after Brexit. A French record.
Simon Fletcher is a happy man. This British national has just received from the Prefect of the Dordogne a long-term residence permit, valid for 10 years. He is the 5,000th Briton to have received this sesame which will allow him to stay in his dear Dordogne under acceptable conditions. Not at all European, but not completely foreign either.
Since January 1, our neighbors across the Channel who wish to spend more than just holidays in France have been subject to the provisions of common law. As a foreigner, they must obtain a residence permit directly from the prefecture. This is the famous Brexit effect.
Special tolerance
Those who were already there before December 31st benefit from a small tolerance: they and their family members regardless of their nationality have until June 30, 2021 to apply on the government website for the issuance of a permit. long-term special stay. A title valid for 10 years, bearing the mention Agreement for the withdrawal of the United Kingdom from the European Union.
And time is running out: from October 1, 2021, no more tolerance: all British nationals will be considered foreigners to the European community and will have to have a visa to join France.
They want to stay in France
Demand for this particular title has been particularly strong in the Dordogne. Of the 8,000 English living in the department, 7,000 of them have already requested it, and the 5000th has therefore just been awarded to Simon Fletcher.
It is because here, like Simon, the English are not just passing through. Active or retired, they settled in Périgord by choice, for the quality of life, and for a good part of them were not in favor of this Brexit which greatly complicates their lives.
The driving license of the British of France: Kafkaesque!
The mutual recognition of driving licenses was established by the Vienna Convention of November 8, 1968, so it does not depend on the community framework, Brexit has no effect on it and no specific agreement has yet related to the driving license. the British from France. The license for English people living in France is therefore valid for one year and those who come as tourists do not need an international driving license (situation which may be different elsewhere in Europe). This is for theory.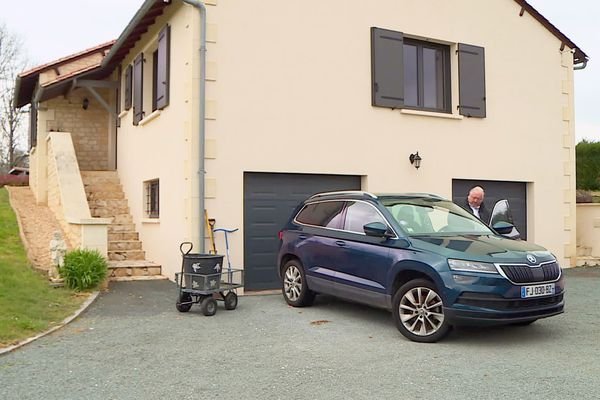 French addresses refused
But some English licenses need to be renewed. After 10 years to renew the identity photo, accompanied by a medical certificate every 5 years for truck and bus licenses and every three years for all drivers of light vehicles over the age of 70. And there, it would seem that it is mission impossible with a French address. Even with a medical certificate of good health, the administration remains at a standstill on both sides of the Channel. In addition, it is not possible to automatically convert your British driving license into a French license. As this article from the specialized press says: The only legal options are to stop driving or take a French driving test. Clearly, stop driving, or retake the French license. This situation is all the more critical for British retirees living in Périgord, as they are in rural areas, where the car is essential.
The British community has come forward to elected officials from both countries and even launched a petition, and they hope that a solution will be found before the summer … For some if nothing is done then, drive or go, you have to choose.
Continue reading on these topics