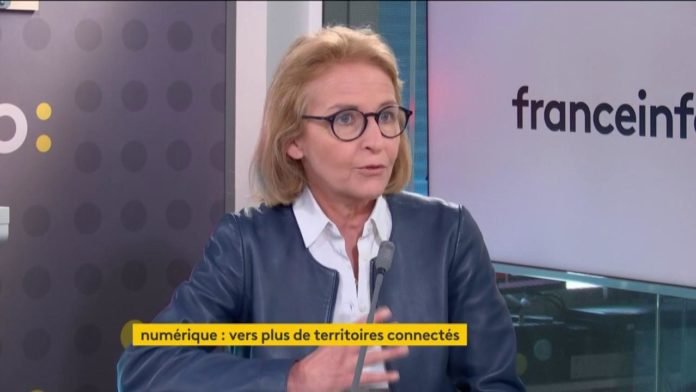 "Have the National Education servers been sufficiently sized?Laure de La Raudière asked franceinfo. The new president of the Telecoms Regulatory Authority (ARCEP) was the eco guest on Wednesday April 7 on franceinfo, for her first media intervention.
franceinfo: What is ARCEP in the daily life of the French?
Laure de La Raudière: It is an administrative authority which sets the rules of the game on markets which affect the daily life of French people: Internet access, whether fixed or mobile; access to the telephone, to ensure that these essential services for the French are well distributed everywhere and for all; but also the mail and press distribution sector.
There are big concerns about ENTs since the resumption of distance education, what is happening?
What exactly is happening, I don't know, because it's not ARCEP's responsibility to find out. But it is not the networks, the operators who are responsible. Have the National Education servers been sufficiently sized to take the peak in traffic that has taken place? It is rather on the side of the servers that we must look than on the side of the operators' networks.
Are you finally going to be able to put an end to this damn digital divide that still strikes today in France?
It is one of the objectives of the regulation, to develop the territory and to provide very high speed internet access to all French people and of high quality, whether fixed or mobile. Regulatory systems mean that we have specificities linked to rural areas to ensure that, even in areas that are not profitable for operators, there are indeed these services.
This is what is happening in the deployment of fiber today: there is specific regulation and the investment of local authorities to bring fiber back to all rural areas.

Laure de La Raudière, President of ARCEP

to franceinfo
This is also the case in the field of mobiles, with the stake of all this project which has been carried out since 2018 which is called the new deal. Today there are 24.7 million fiber deployed in France and 10 million subscribers who are on this network. All the rest of the subscribers have access to telephone and very high speed through copper. On 5G, 2020 was a record year with 6 million lines deployed in France.