Buyers have flocked to main streets and other retail destinations in some parts of the country more than others as foreclosure rules have been relaxed in England and Wales.
Across the UK, attendance was up 155.2% from the previous week – in part due to the wintry weather – numbers were still 15.9% below pre-pandemic levels in 2019, according to Springboard data.
Diane Wehrle, director of insights at the firm, said: "The first day of the retail reopening was a surprisingly positive outcome and one that ultimately gave retailers some positive news.
"The sharp increase shows that consumer demand is higher than expected and shows that bricks and mortar still hold a key position in the retail industry."
Retailers are desperate to see a recovery in trade after the sector cut 67,000 jobs last year and lockdowns cost £ 27bn in lost sales, industry estimates show.
Scenes of buyers queuing outside stores will have cheered those hoping for a rebound in trade, but none of the country's regions have been able to return to 2019 levels.
Yet some have come closer than others. Here is a list of those regions that came closest to pre-COVID levels and those that stayed well below.
North and Yorkshire -0.8%
East of England -4.6%
East Midlands -7.5%
South East -8.0%
South West -8.5%
West Midlands -9.3%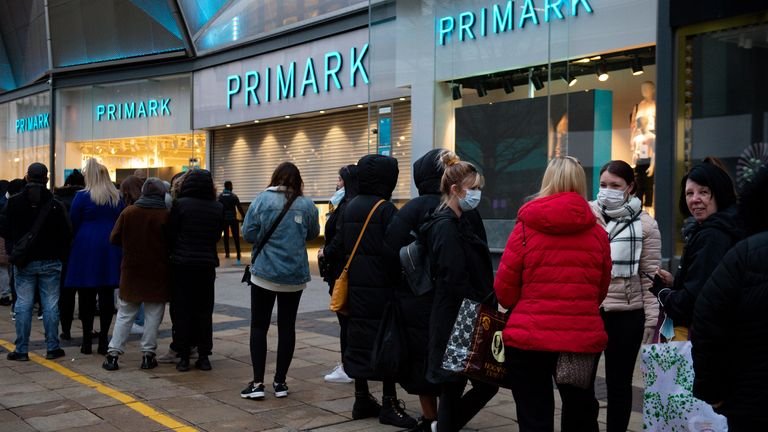 Wales -19.2%
Greater London -21.2%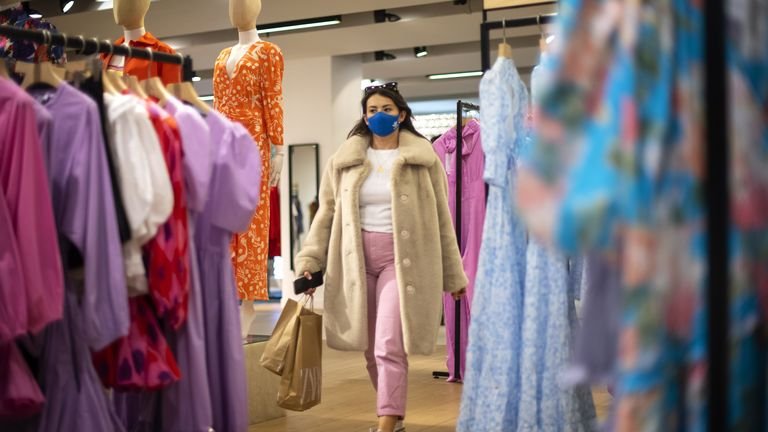 Non-essential retailers remain closed in Scotland and …
More information about this article Read More
Source: news.sky.com
This notice was published: 2021-04-13 13:13:00