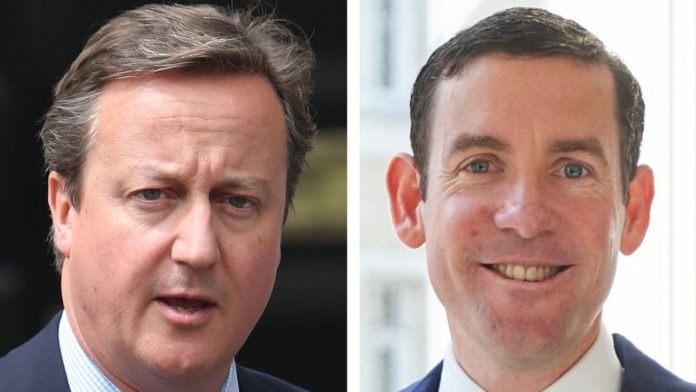 Labor has accused the Tories of a throwback to '90s sleazy' before a push for further investigation into the David Cameron lobbying controversy.
Opposition MPs will force a vote in the House of Commons today in their attempt to create a new parliamentary committee to investigate allegations about Greensill Capital and its ties to the government.
Prime Minister Boris Johnson has already ordered a review of the activities of the now collapsed finance company, with senior lawyer Nigel Boardman "carte blanche to ask anyone what they need".
But Rachel Reeves, of Labor, said Mr Boardman's review was "not a true independent investigation" whose remit was "too narrow".
"We know this scandal of lobbying, crony contracts etc. is much bigger than that," she told Sky News.
"And the misery that is now engulfing the Conservative Party is going further and further.
"But also with this investigation, the government is effectively trying to mark its own duties – and that is not enough when it is involved in all of this.
"They have selected the person they want to chair the investigation."
Ms Reeves said lobbying legislation introduced by Mr Cameron in 2014 – under which a watchdog said the former prime minister was not required to register his lobbying with government ministers in the Greensill's name – was "not tough enough".
She added: "Our democracy is a precious thing and it is undermined by the actions of this government and successive Conservative governments.
"It's back to the misery of the 1990s and frankly, it disgusts me and disgusts a lot of people."
In the 1990s, a series of scandals harassed John Major …
More information about this article Read More
Source: news.sky.com
This notice was published: 2021-04-14 08:27:00