Police officers were forced to arrest the CPR on one of the victims of the Fishmongers' Hall terrorist attack because paramedics refused to enter the scene for security reasons, an investigation has found.
Efforts to save the life of 25-year-old Jack Merritt, who was in cardiac arrest, were halted for five minutes as police dragged him about 200 yards on a 'sked' stretcher to Monument tube station, where emergency doctors were stationed.
His chest was cut open but they could not save him and he was pronounced dead eight minutes later.
Mr Merritt and Saskia Jones, 23, were both stabbed to death by convicted terrorist Usman Khan during a prisoner rehabilitation conference at Fishmongers' Hall in London in November 2019.
Ms Jones was pronounced dead at the scene, but Izzy Rowbotham, who suffered multiple stab wounds to the neck and upper body, was also rushed out of the room for treatment and survived.
An investigation at the Guildhall in London examines the response to the attack.
He learned paramedics refused to enter Fishmongers' Hall after Khan was shot dead london bridge – although they were told the scene was secured by armed agents.
Bodycam footage of the incident caught a policeman telling the Helicopter Emergency Medical Service (HEMS): "There are two reviews. They need you there now."
Laura Pugsley, a HEMS paramedic, is heard responding: "We are not allowed to work in a hot area and you have to bring them back OK."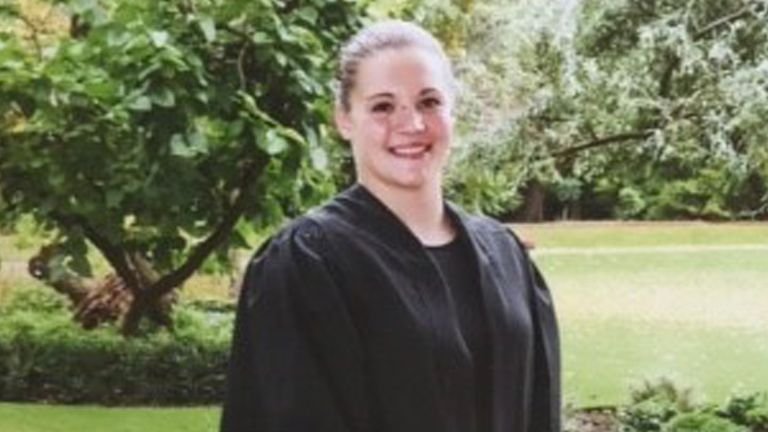 The building has been declared a "hot zone" – an area a terrorist recently left but could return to – leaving medics with security concerns.
The officer told him, "At that point, we're going to drag them. There are two critical people …
More information about this article Read More
Source: news.sky.com
This notice was published: 2021-04-15 17:31:00