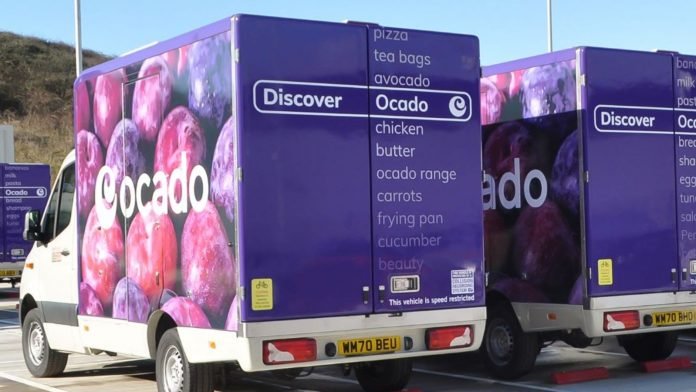 Ocado has revealed its intention to develop autonomous delivery vehicles and "sidewalk-to-kitchen" robots in a partnership with technology company Oxbotica.
The online grocery firm hopes to see prototypes developed within two years, but it will take longer before they're ready to start serving customers.
The vehicles that operate in the Ocado depots will also be developed as part of the project, which aims to reduce logistics and delivery costs.
Ocado 'struggled with a few thousand deliveries'

It is also hoped that the technology will help it respond more quickly to peak delivery demands and accelerate the shift to electric vehicles.
As part of the collaboration, Ocado will equip delivery vans and warehouse vehicles with high-tech video cameras and sensing devices and share them with Oxbotica to help it develop technologies.
Ocado said that for "regulatory and complexity reasons," it expects vehicles used in "low-speed urban areas" or at its depots "to become a reality sooner than fully autonomous deliveries to the United States. consumers' home ".
He added, "Ocado expects to see the first prototypes of some early autonomous vehicle use cases within two years."
The two companies previously worked together on a two-week trial of stand-alone deliveries in south London in 2017.
Ocado said Oxbotica has since made "significant progress in the development of its platform," leading to the latest merger announcement and a £ 10million investment by Ocado in the company, which was created in 2014 as a spin-out from the University of Oxford.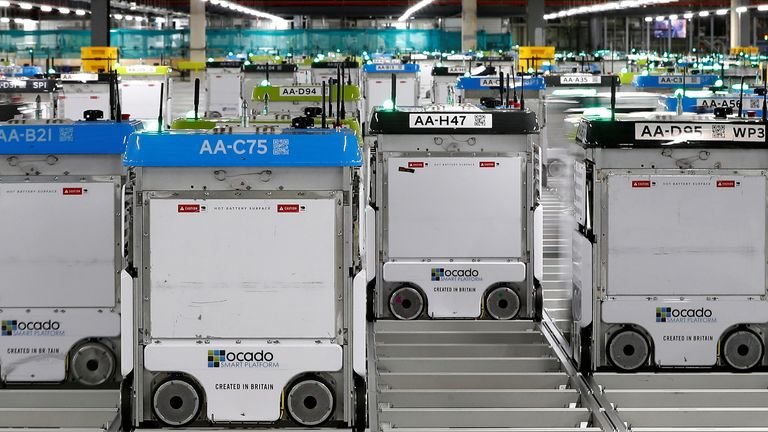 More information about this article Read More
Source: news.sky.com
This notice was published: 2021-04-16 13:47:00