Thousands of fans have returned to Premier League stadiums for the first time this year, as restrictions ease just in time for the season finale.
Up to 10,000 fans have been allowed onto the pitch as of today, with the league restricting it only to home fans.
Meetings have been postponed to April to allow every Premier League club to host a home game with supporters before the end of the season this weekend, to take advantage of the government's roadmap out of the lockout.
Tuesday's early evening matches saw Manchester United welcome fans to Old Trafford for the first time in 14 months and the first time since protests against club owners outside the stadium.
Speaking to Sky Sports ahead of United's game against relegated Fulham, manager Ole Gunnar Solksjaer said: "It's great to see them, you can see my smile
"Our supporters are the best, always the best. They will be behind the team and support the team, and our goal is to play good football, to give them something to cheer on."
The final score was 1-1.
Tuesday night's other games saw Southampton host Leeds, who finished 2-0 for the visitors, and Brighton triumph 3-2 over newly crowned champions Manchester City.
Brighton manager Graham Potter struggled to be heard in television interviews afterwards, such was the noise generated by cheering house fans.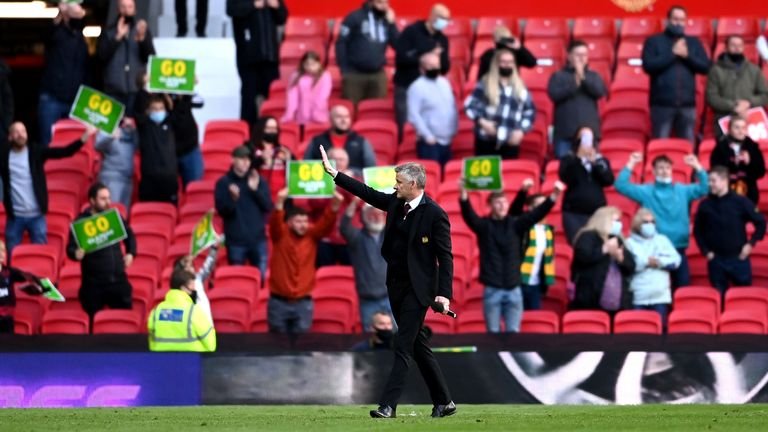 Chelsea also hosted Leicester in a rehearsal of FA Cup final on Saturday at Wembley, which hosted some 20,000 supporters in the largest crowd since before the pandemic.
Tuesday's games were …
More information about this article Read More
Source: news.sky.com
This notice was published: 2021-05-18 17:55:00