The richest countries in the world "must provide" financial assistance to climate-vulnerable countries, said COP26 President Alok Sharma.
During a two-day visit to BangladeshMr Sharma told Sky News that developing countries were frustrated by the failure of G7 countries to meet a financial target of $ 100 billion (£ 71 billion) a year for climate-related issues.
"It has become a matter of trust," said Mr. Sharma. "A totemic figure who always comes up in my discussions with developing countries.
"We must collectively, as developed countries and donor countries, achieve this."
Mr. Sharma's trip to Bangladesh is part of a tour of the region's most climate-vulnerable countries ahead of the COP26 summit to be held in Glasgow in November.
He urges all nations to stick to the goals set during the Paris COP 2015, which saw countries commit to reducing their carbon emissions in order to limit the rise in global temperature to less than 2C.
Mr Sharma has previously said ending reliance on coal-fired power generation is his "personal priority".
"In the case of Bangladesh, I raised this issue with the ministers here and was delighted to hear that they are already considering reducing the number of new power plants," he said.
"But of course, the way to ensure that we make charcoal a part of history is also to help countries like Bangladesh make this clean energy transition."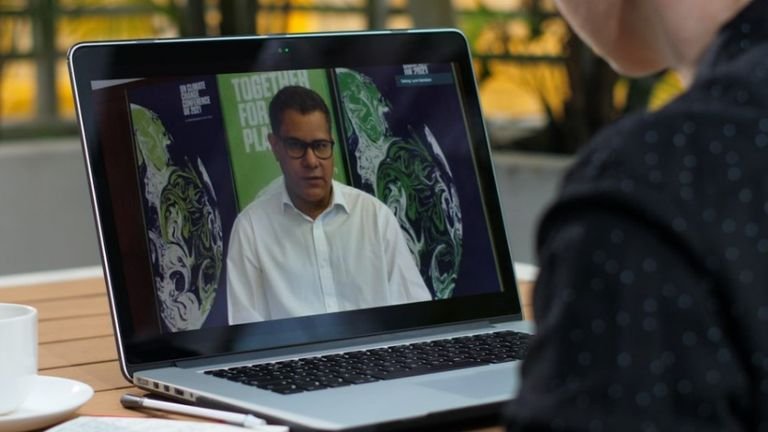 It is estimated that trillions of dollars – a mix of public and private money – will be needed for renewable energy infrastructure around the world.
But a new report, released by the NGO Care Denmark, says most G7 countries still haven't made new commitments on climate finance.
Climate finance will be a key subject …
More information about this article Read More
Source: news.sky.com
This notice was published: 2021-06-03 16:16:00