The Health Secretary's account of the government's early handling of the nursing home crisis is now widely disputed by many who have witnessed it firsthand.
Matt Hancock appeared before MPs to answer questions about the UK government's handling of the pandemic.
The session was part of a joint investigation by the health and social services and science and technology committees, which are examining lessons to be drawn from the government's response.
And listening to every word, Lyndsay Allison, whose 76-year-old stepfather John died of COVID shortly after being discharged from hospital to a nursing home last May.
She said: "The Health Secretary said his main aim was to protect and protect the elderly and the vulnerable. I think he meant to protect the NHS.
"Because the care was not protected. We had no apologies and Matt Hancock refuses to admit any fault.
"It's been a year since John died. This cloud hanging over us doesn't allow us to cry properly. It doesn't allow us to make sense of everything that's happened.
"I understand that this was the start of the pandemic and that mistakes were made, but those mistakes need to be recognized so that everyone can move forward and learn from those mistakes.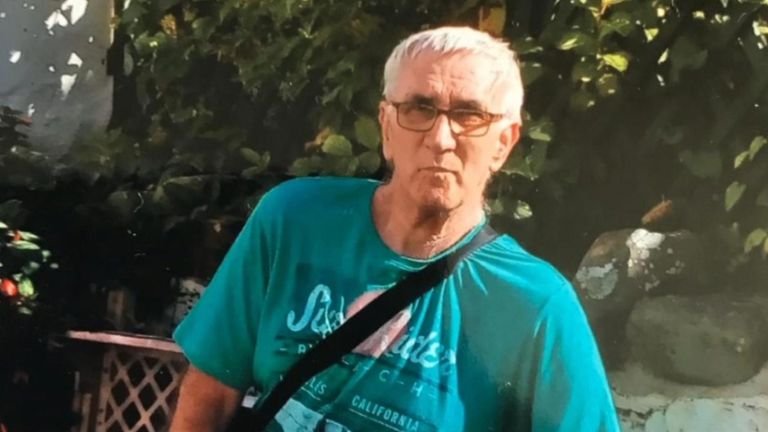 At the start of the pandemic, many care homes struggled to prevent the spread of COVID-19. This was either because supplies of personal protective equipment (PPE) were scarce, or because thousands of hospital patients were sent to nursing homes without COVID testing.
But Mr Hancock told the committee that untested landfills only contributed 1.6% of nursing home deaths, saying instead that staff could have brought the virus to the community.
"Unfortunately, the biggest pathway for COVID-19 is through the community, it's through the people who live in …
More information about this article Read More
Source: news.sky.com
This notice was published: 2021-06-10 18:19:00