The number of people in England waiting to start routine hospital treatment has reached a new record.
Some 5.12 million people were expected to start treatment by the end of April 2021 – the highest number since registration began in August 2007.
Figures from NHS England show that the number of people having to wait more than 52 weeks to start treatment is around 35 times higher than those who waited a year earlier.
Just over 11,000 people had to wait more than a year to start treatment in April 2020.
But in April of this year, the number stood at 385,490, up from 436,127 the month before.
It comes days after MPs warned Burnout of NHS and social services staff has reached 'emergency' level and poses a risk to the future of services – as former health secretary Jeremy Hunt said healthcare workers face "unacceptable pressure" at work.
Health Secretary Matt Hancock is toasted this morning by MPs over the government's response to the pandemic after the former Downing Street adviser, Dominique cummings, said he should have been fired for his handling of the crisis.
Mr Hancock retaliated by saying: "You cannot respond to a pandemic by pointing fingers."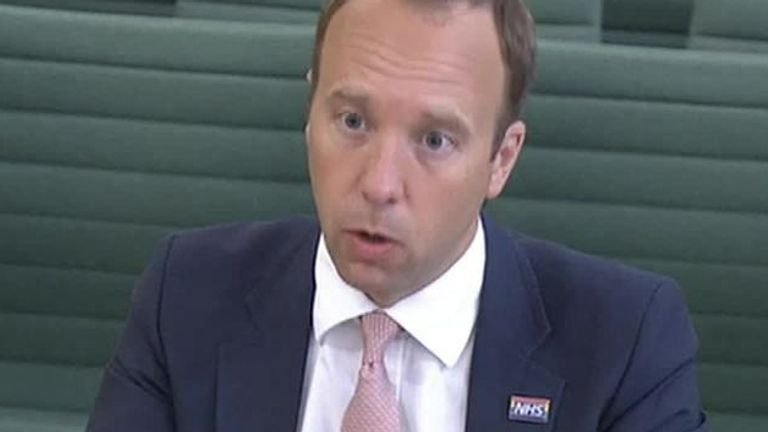 Nearly 210,000 urgent cancer referrals were made by general practitioners in England in April 2021 – more than double the 80,031 made a year earlier, according to data from NHS England.
The equivalent figure for April 2019 was 199,217.
Just over 64% of patients are treated within the 18-week deadline set by the government.
Before the pandemic, that number was around 83% – 90% – but plunged to 46.8% last July, at the end of the first wave of COVID-19.
It has been around 65% for most of this year.
Meanwhile, admissions to A&E hospitals in England have increased by 65% ​​…
More information about this article Read More
Source: news.sky.com
This notice was published: 2021-06-10 08:56:00