In a sense, today was a clear win for Dominic Cummings in getting the ad money can't buy.
Boris JohnsonThe former top official's new paid blog post – which costs £ 10 a month or £ 100 a year to subscribe – has been discussed in Parliament, the opposition has run to television cameras and has been plastered on all news sites and TV stations today.
Such frantic activity will have, as we can imagine, done wonders for its number of subscribers.
This is because he used it to post screenshots of incendiary WhatsApp messages between him and the Prime Minister guaranteed to excite and seduce.
It doesn't matter if they are short, decontextualized and sometimes ambiguous.
Mr. Cummings dropped his latest 7,300-word treatise 23 minutes before the PM's questions, with suggested questions for MPs – which he holds in little regard and would not have trusted themselves – to lobby on Mr. Johnson to the shipping box just for good measure. It's almost as if the Westminster machine are just pawns in his clever plan.
None of this would have happened if he had simply turned over the evidence directly to Parliament, as he did by the members of the select committee of the COVID-19 investigation.
Maybe the main goal was to get more subscribers for her blog, given the main goal – to crowd out Matt hancock of his post as health secretary and lobe grenades at the Prime Minister too – failed in the short term.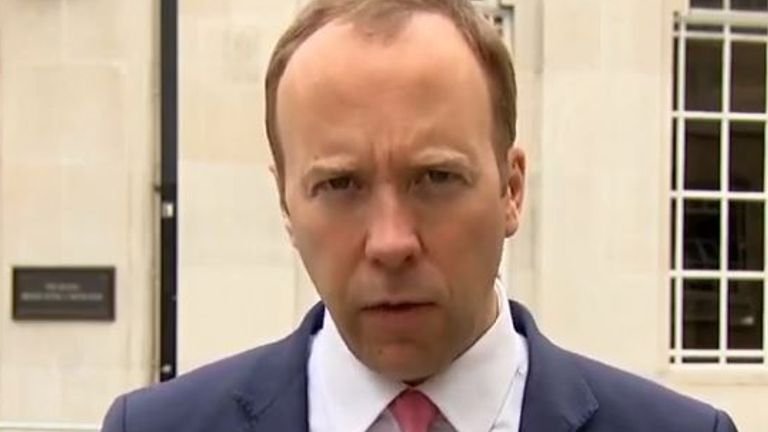 Indeed, Mr Johnson has moved closer and closer to Mr Hancock for the time being, unwilling to give his former assistant a scalp. Brief militarized snippets of private messages from the most stressful time of …
More information about this article Read More
Source: news.sky.com
This notice was published: 2021-06-16 20:26:00