Royal fans have delivered their verdict on Princess Diana's new statue, with two-hour queues to preview.
More than 100 people visited the Sunken Garden, one of Dianefavorite parts of Kensington Palace, to see the monument which would have been her 60th birthday.
Thursday his sons Prince harry and William were reunited for the first time since their grandfather's funeral in unveil the statue.
Follow the Daily podcast on Apple podcasts, Google Podcasts, Spotify, Streamer
While visitors' love and adoration for Diana was never in question, some were more attached to her likeness than others.
Sky News has spoken to some of the first in line to get their thoughts.
Debra and John: We have the same birthday
Debra and John went to visit the statue to celebrate Debra's birthday.
She shares the special day with Princess Diana and is said to be the same age as her too.
The couple also have two boys the same age as Prince William and Prince Harry, so for them it was "powerful enough" to visit the monument – Debra pointing out that the princess "always draws a crowd", referring to the queue of people lined up waiting to take a peak.
Collette: The side profile looked more like her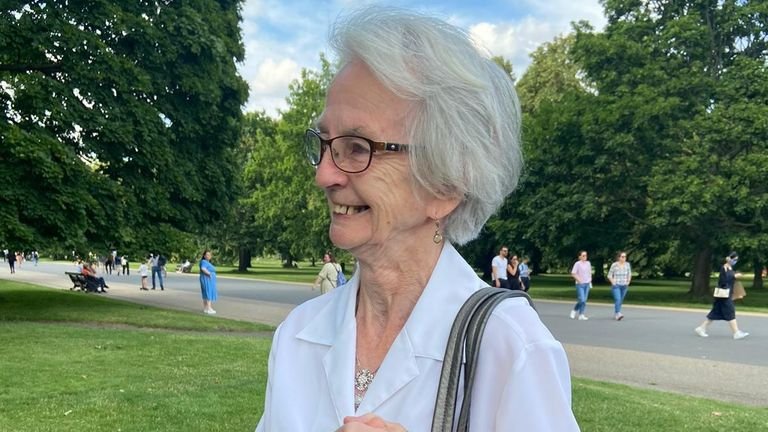 Collette had met the princess twice and shook her hand.
She said the statue's front profile didn't do Princess Diana justice, but "the side profile looked more like her."
Joyce: she was the icon of the royal family
Joyce is from Hong Kong and has childhood memories of seeing Princess Diana in the headlines when she was little.
She described the statue as "elegant" and said for her, the little children …
More information about this article Read More
Source: news.sky.com
This notice was published: 2021-07-02 18:20:00