Details of a plan to allow vaccinated expatriates in the UK without having to self-quarantine could be revealed within "the next two weeks," the transport secretary said.
Grant Shapps told Sky News that ministers are "actively working" on proposals to allow those who have received their shot outside the UK to be exempt from quarantine rules when traveling from countries of the United Kingdom. the orange list.
He added the measure would be put in place "as soon as we can" – but suggested those residing in the EU might be allowed to enter earlier than those from the US, as the bloc deploys a digital vaccination passport program.
It comes a day after Mr Shapps confirmed that fully immunized adults and all children will no longer have to quarantine themselves upon their return from Orange List countries from July 19.
Currently, individuals must self-isolate for 10 days after returning to England from countries such as Spain, France and Italy.
After the change in self-isolation policy, individuals will still have to pay to take a PCR test on their second day back.
Responding to a question on expatriates, the transport secretary said allowing people vaccinated in other countries to come to the UK without having to self-quarantine would be "phase two" of the COVID international travel policy government and that's something ministers are "very actively working" on right now.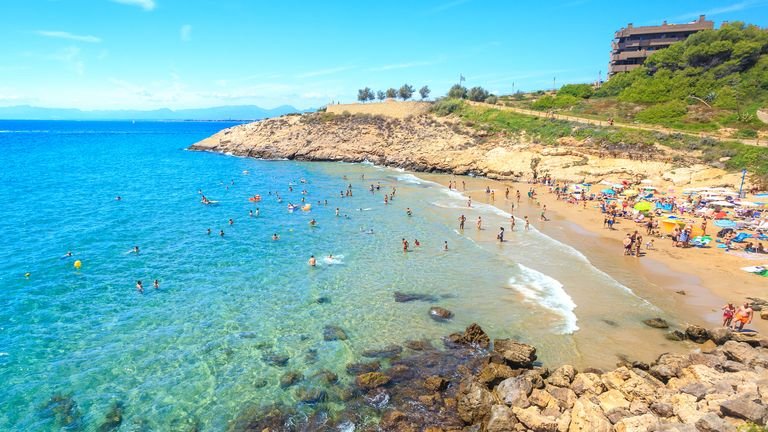 "The next thing is being able to recognize apps from other countries or certification from other countries – easier to do from some places like the EU where they have an upcoming digital app than in the US where I think that they …
More information about this article Read More
Source: news.sky.com
This notice was published: 2021-07-09 06:28:00