Italy beat England on penalties to win the European Championships in a fierce final at Wembley, after the game ended 1-1 after extra time.
Bukayo Sako, just 19, was tasked with England's final penalty, but was saved by the Italian goalkeeper, giving the Azzurri the 3-2 victory on penalties.
Sako broke down in tears, as did Jadon Sancho, 21, whose penalty was also saved, but teammates and manager Gareth Southgate gave the young players a hug.
Deflated English fans collapsed in their chairs at Wembley as the Duke and Duchess of Cambridge and their eldest son George, seven, appeared distraught in the stands.
Prince William, who is president of the FA, tweeted: "Heartbreaking. Congratulations Azzurri for this great victory.
"England you have all come so far but unfortunately this time was not our day. You can all hold your head up and be so proud of yourselves – I know there is more to come."
Southgate said he took responsibility for England's defeat by choosing who would take the penalties.
"Our players are proud of themselves, they are exceptional," he said.
The Three Lions started the final with high hopes as they managed to score the fastest final goal in Euro history after Luke Shaw shot the back of a Kieran Trippier cross just before the second minute, beating Spain's sixth-minute goal against the USSR in 1964..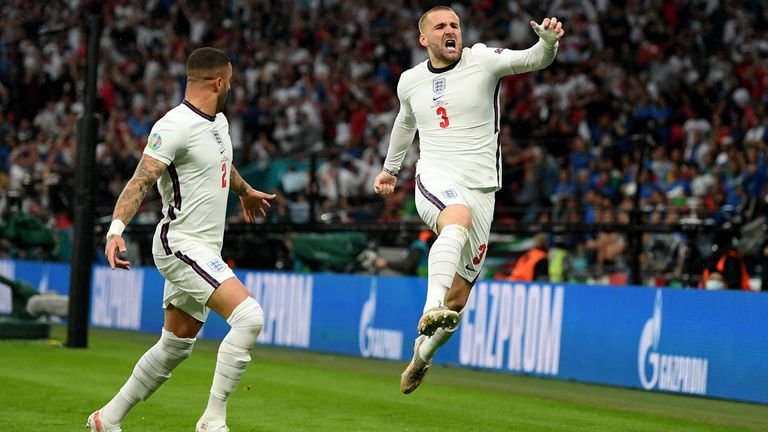 Italy missed a free kick in the seventh minute and Federico Chiesa and Leonardo Bonucci missed scoring chances in the first half.
The second half seemed more difficult for England, with Italy having more chances on goal, with a free kick missed in the 49th minute and England goalkeeper Jordan Pickford …
More information about this article Read More
Source: news.sky.com
This notice was published: 2021-07-11 20:40:00