Runners from top to bottom of the country have hailed the return of Parkrun events, as the starting pistol was fired for the first time in over a year this morning.
The weekly 5 km races on Saturday, free and run by volunteers, were suspended during the pandemic because gatherings were banned.
Parkruns have been around for 17 years and are aimed at almost everyone, regardless of age or ability, with the goal of getting people to run, jog or walk regularly in their local parks.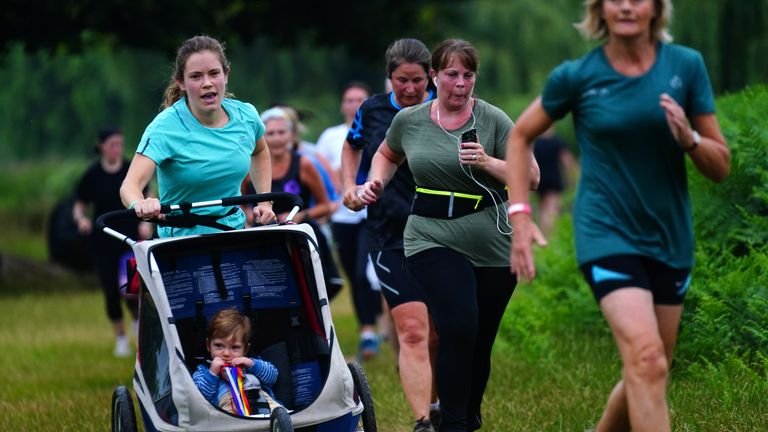 Across the country, 500 Parkruns took place this morning, with around 100,000 runners of all ages participating as outdoor running events were allowed to return after the lockdown in England was lifted on July 19.
At Brabyns Park in Greater Manchester today, 230 people took part in the first Marple Parkrun which will run for 70 weeks – 497 days.
Sky News correspondent Frazer Maude in the park said: "Families, friends and those who just love to share their running fun took part in the 5k event.
"They included Brian Platt, 85, who has done over 500 Parkruns. Brian has stayed in shape during the pandemic by running alone, but he says he's thrilled to be able to exercise in a more social setting again.
"The fastest runners finished in just over 17 minutes. Brian put in a little longer.
"But in the end, regardless of their abilities or finishing times, everyone had one thing in common: a beaming smile."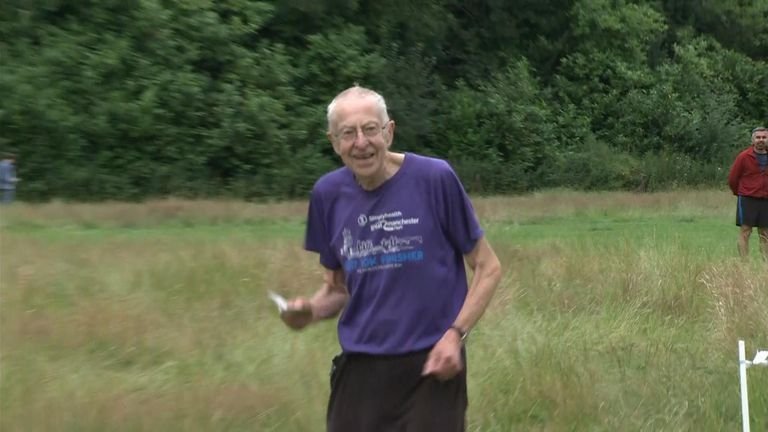 Among those in Southwark, in south-east London, on Saturday morning, Paul, 63 …
More information about this article Read More
Source: news.sky.com
This notice was published: 2021-07-24 13:27:00