A PERSONAL trainer with multiple brain tumors rappelled 100 meters for charity.
Jenny Weller discovered she had five brain tumors after collapsing at home.
She has now celebrated her first year since diagnosis by launching a year-long fundraising campaign.
Jenny, from Burgess Hill, was part of a 14-person group to take the plunge and abseil down Portsmouth's Spinnaker Tower, a stunt that saw her "fantastic" group – named Team WellerFest – collect over 6 £ 000 for brain tumor research.
A Burgess Hill woman with multiple brain tumors abseils from the Spinnaker Tower.
The 36-year-old, owner of the specialty fitness center Rapid Results Personal Training, said: "It was awesome, everyone loved it. I think a lot of people realized they were afraid of heights, but everyone came down. "
"I am really delighted with the amount we have raised. I was desperate to reach £ 5,480 so we had enough to sponsor two days of research at one of the association's research centers of excellence, but anything above that is a bonus. "
Jenny was rushed to hospital at the end of August last year and was told she had a primary lung tumor and a number of secondary tumors, including one in the neck, another in the pelvis and five in the brain. .
She said: "I really try to be positive. My prognosis is not great, but as far as I know the cancer only progressed very early in my brain. My brain scans are stable and the only place I have seen progression is in my chest. In an ideal world we would hope to reduce it, but I think the main goal is to try to keep it from progressing further and to save me time. "
The Wellerfest team at the Spinnaker Tower in Portsmouth.
The Wellerfest team is made up of Jenny's clients as well as friends and family and the hope is that the group will grow as the year's fundraising plans progress.
Jenny said, "I have people who like to do different types of things. Some said they wouldn't do anything in the air anymore but would be happy to do things on land, some are really avid cyclists, some are adrenaline junkies and we even have a swimmer in the sea so it's a good mix – I think we're all going to contribute ideas and go from there.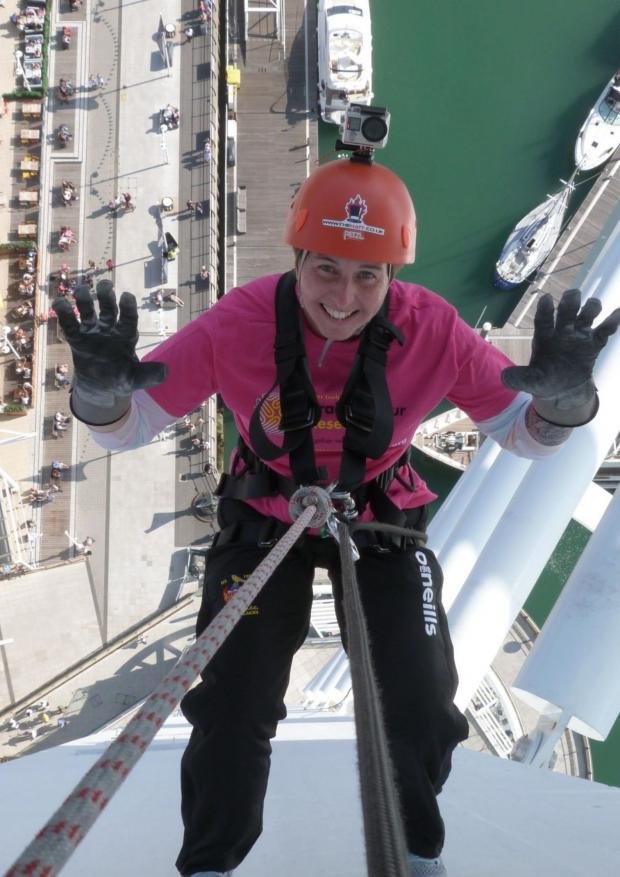 Jenny Weller of Burgess Hill suffers from multiple brain tumors.
Charlie Allsebrook, Community Development Manager for Brain Tumor Research, said: "Jen's story is a stark reminder that brain tumors are blind and can affect anyone at any time. That's why we remain focused on finding a cure, to help prevent more families from having their lives turned upside down by this devastating disease.
Brain tumors kill more children and adults under the age of 40 than any other cancer, but historically only one percent of national cancer research spending has been allocated to this devastating disease.
To support the team's fundraising efforts, visit www.justgiving.com/team/Wellerfest.
Do you have a story for us? Send an email to news@theargus.co.uk or contact us here.
Follow us on Facebook, Twitter and Instagram to keep up with all the latest news.
Sign up for our newsletter to receive updates straight to your inbox.
You can also call us on 01273 021 400.
More about this article: Read More
Source: www.theargus.co.uk
This notice was published: 2021-10-03 04:00:00