Italian coachbuilder Automobili Amos has unveiled an all-terrain version of its Lancia Delta-based restomo Futurista.
Called the Delta Safarista and based on an Integrale 16V donor car, this rally-ready recreation features an all-new bodywork, with the two rear doors removed and radically extended fender flares taking their place.
Safari-style bumpers obviously set it apart from the Futurista, while a small spoiler on top provides downforce. True to its billing inspired by Group B rallies, it also features mudguards and bashplates under the body.
Like the Futurista, the Safarista uses a large amount of carbon fiber. The road car weighs only 1250 kg, and this one is likely to be significantly lighter.
Amos says the Safarista was designed with a philosophy of "functionality and durability over aesthetics," which is a theme that runs through the interior. All modern equipment on the original Delta Integrale has been removed to save weight, leaving just two seats, a roll bar, hydraulic handbrake and a race-style display mounted on the exposed steering column.
Technical details have not been released, but Amos has confirmed that the Safarista will use a "fully improved" engine built by Autotecnica Motori, the Italian specialist who builds the. 330 hp engines for the Futurista.
A motorsport-style sequential gearbox is used, while the car rides on an adjustable suspension also 'motorsport-derived'. Steel brake discs provide stopping power.
The Safarista will be built by Podium Advanced Technolgies, which builds the Futurista and Scuderia Cameron Glickenhaus endurance racing cars.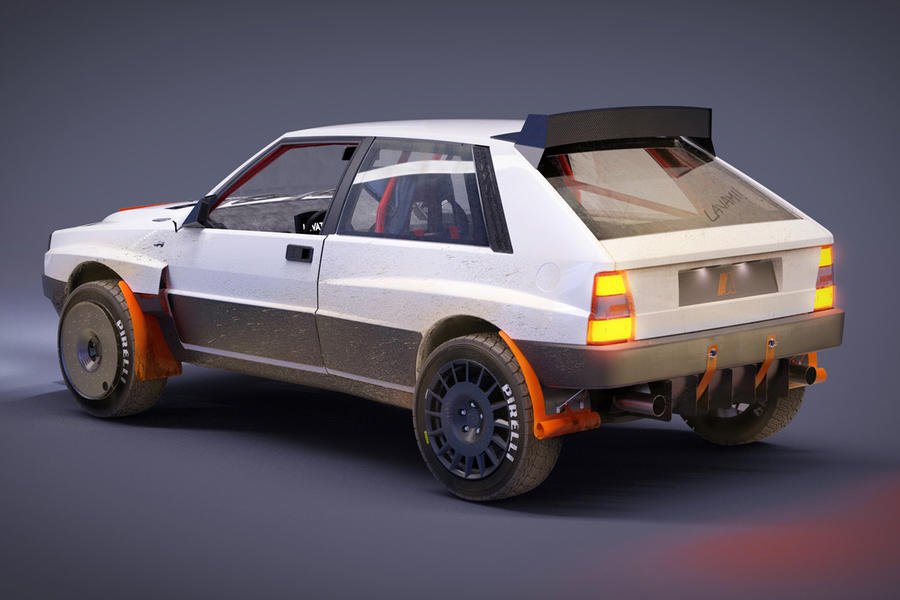 More about this article: Read More
Source: www.autocar.co.uk
This notice was published: 2021-12-14 17:05:31