DEMOLITION of a former conference space is well underway to make way for a new nine-story hotel near the waterfront.
Almost all of the original building was demolished by excavators.
The exhibition space was last used in 2018, with the town's tourism team reassuring councilors at a meeting last year that losing the space would have no impact on Brighton's ability to host large conferences.
The plans were approved by Brighton and Hove councilors after agreeing that the new development would improve the appearance of the area.
A condition of the planning permission requires the owner of the Metropole site, Topland, to spend £50,000 on public art.
However, the Regency Square Area Society and the Brighton Society have both raised objections to the plans, raising concerns about repairs to the older facades of Cannon Place and St Margaret's Place and that the design of the new hotel would not be favorable to the region.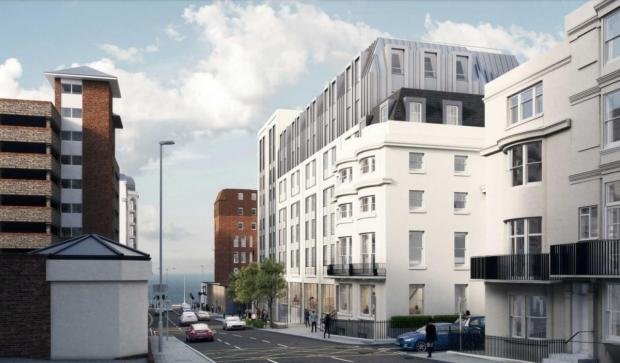 Artist's impression of the new hotel at Cannon Place
A Brighton Society spokesperson said last year; "It is an overbearing, ill-conceived and ill-conceived proposal, out of context with its conservation area setting in terms of scale, form, detail and materials.
"He's trying to cram too much accommodation into his sensitive site."
More about this article: Read More
Source: www.theargus.co.uk
This notice was published: 2022-08-04 13:21:07