The Prince of Wales was quizzed on his bank balance – and on his hairstyle – by young people during a visit to Manchester's Moss Side today.
The Prince's Royal Foundation and the Andy Burnham, the mayor of Greater Manchester, donated £50,000 each to support the work of the Manchester Peace Together Alliance, a community-led programme working to source and address the underlying causes of youth violence.
While speaking with some of the youngsters at Hideaway Young Project, William met 11-year-old Amir Hassan who made him laugh when asking, "how much do you have in your bank account?"
The schoolboy said afterwards that William replied he "didn't know".
The future King was asked whether he wanted to join the art project, where the children were cutting out hairstyles they thought were empowering and positive, and replied "I'm literally the last person you should ask. My hair is disappearing."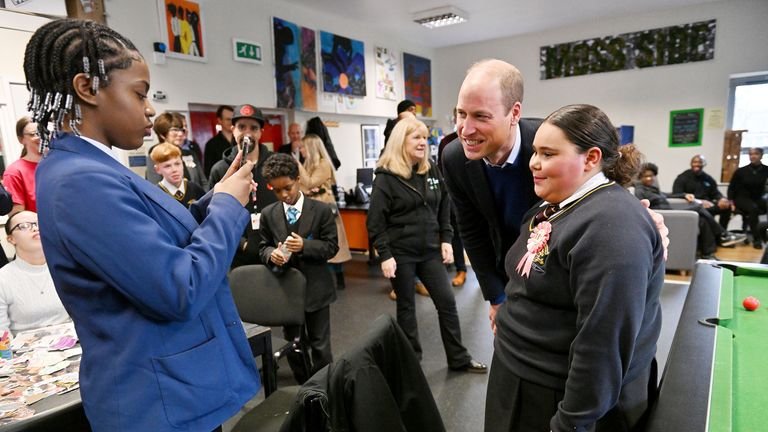 The prince also briefly joined a game of pool and produced groans from the watching guests when he twice failed to pot a yellow ball.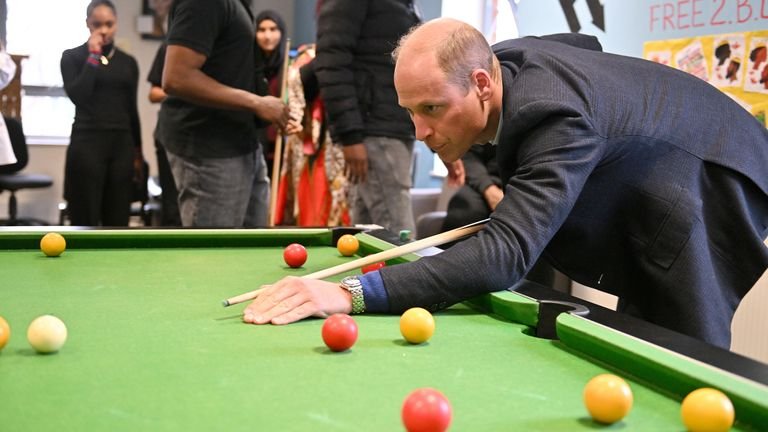 The £100,000 worth of funding will be used to create an employment, skills and training programme for young people at risk of violence over a three-year period.
Companies in the private sector have pledged to provide work shadowing and apprenticeships for young people.
Mr Burnham said: "The city is succeeding in many ways. The community is still strong, what we haven't got yet are the paths for people so that they can see the opportunities out there and then get that support.
"Be it educational support, or personal support to make their way towards taking up those opportunities. And for me, this is absolutely…
More information about this article Read More
Source: news.sky.com
This notice was published: 2023-11-16 16:38:00
Sky News is a British 24-hour information television channel, the first in Europe of its kind, launched on February 5, 1989 by the British Sky Broadcasting Company.