Posted
Video length: 2 min.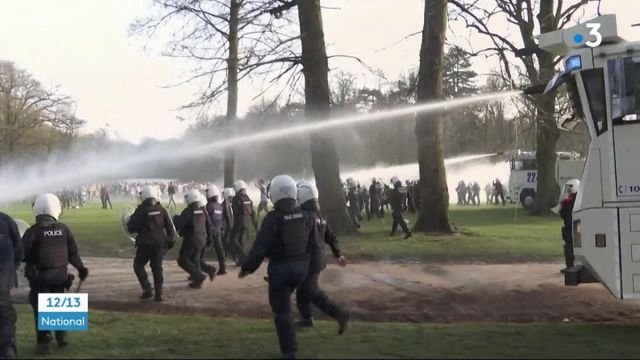 Article written by

Thursday April 1st, an April Fool's Day turned into an overflow in a park in Brussels, Belgium. A joke announced on social networks announced an exceptional concert with the participation of Daft Punk in particular. Nearly 2,000 young people gathered before being violently dispersed by the security forces.
2,000 people met following a hoax on social media Thursday April 1 in Brussels, Belgium. It was an April Fool's Day that promised a music festival in the main wood of Brussels. After several hours, a compact crowd forms and the police intervene to ask the young people to return home.
But the situation escalates. The participants of the party refuse to leave the scene and the police use water cannon to disperse the crowd. Several hundred young people retaliated by throwing cans and pieces of wood at the police. The face-to-face will last several hours. In the crowd, 1,500 to 2,000 people, mostly students who had not necessarily come into battle with the police. 26 police officers were injured as well as eight demonstrators.