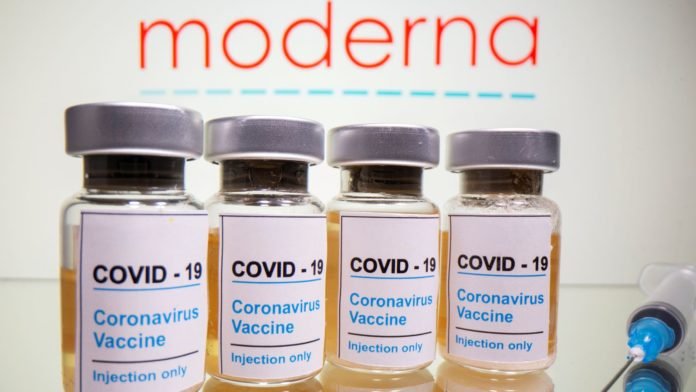 A study evaluating the benefits of mixing and matching coronavirus vaccines has been extended to include the Moderna and Novavax jabs.
The Com-Cov study, led by the University of Oxford, studied the immune responses of volunteers who received a dose of the AstraZeneca vaccine followed by the Pfizer vaccine – and vice versa.
The follow-up study will seek to recruit adults over the age of 50 who received their first dose within the past eight to 12 weeks.
The volunteers, who will have received a dose of AstraZeneca or Pfizer, will be randomly assigned to receive either the same vaccine for their second vaccine or a dose of Moderna or Novavax vaccines.
Six new trial "arms" will each recruit 175 applicants, adding an additional 1,050 volunteers to the program.
If anyone is known to have had COVID-19[female[feminine they are not eligible for registration.
Researchers will be looking for side effects and immune system responses to these new vaccine combinations.
The trial is not designed to show whether vaccines are effective in preventing disease.
The research will take place at eight sites in the UK.
The University of Oxford said the aim of the study was to show that mixing was not much worse than not mixing.
It will compare the responses of the immune system to the baseline responses reported in previous clinical trials of each vaccine.
If the study shows promising results, regulators would formally assess the safety and effectiveness of any new vaccination regimen before it is rolled out to patients.
Matthew Snape, associate professor of pediatrics and vaccinology at the University of Oxford and chief investigator of the trial, said: "The goal of these two …
More information about this article Read More
Source: news.sky.com
This notice was published: 2021-04-13 11:25:00