Former Manchester United defender Patrice Evra fears that racism in English football "will still be there" without educational changes.
The French left-back who has retired from professional football fears the situation of racial discrimination in sport is "worse than ever".
In an exclusive interview with Sky News, Evra spoke of her pain and sadness after seeing the abuse of England players, Marcus Rashford, Jadon Sancho and Bukayo Saka received after Euro final against Italy.
"It was painful to watch, I think it's disgusting, I wasn't surprised though. The racists must be ashamed of themselves, they have brought so much shame to the country of England.
"Those people who take the time to send offensive messages or write racist slurs on the Rashford wall that they need to have a life. It's just crazy."
It only took a few minutes after England's heartbreaking defeat to remind us of the ugly side of football.
While many have spoken out to condemn the racist abuse players suffered after missing penalties, Patrice Evra, who has been the victim of racism on and off the pitch, believes this type of discrimination in English football is fine. worse now than when he was playing a decade ago. He says this is due to the increased use of social media.
"Platforms need to do something more than they are currently doing.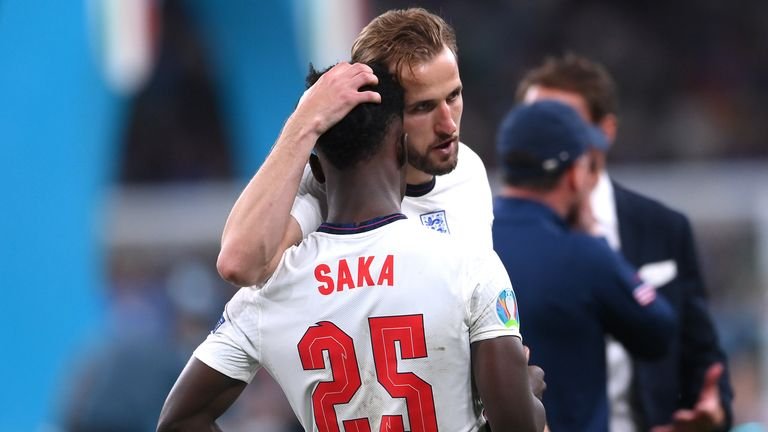 "They can delay comments, they can block people when there's news related to COVID right away, they report it, when it comes to nudity, they can ban it right away. not that they can't do anything about racism.
"I think these social media platforms allow people to spread racism."
He said he would like to see more …
More information about this article Read More
Source: news.sky.com
This notice was published: 2021-07-21 15:05:00