A BAKERY had a queue of hungry people stretching out into the street, all hoping to get their hands on some of its legendary hot rolls.
As the roads were largely empty this morning, many residents woke up early to join the line outside Raven's Bakery in Ditchling Road, Brighton.
The windows of the century-old shop were filled with trays of freshly baked hot rolls.
Many hot bun hopefuls were buying them by the dozen – some for family, some for their neighbors, while others just hoped to get their hands on at least a few for themselves.
A satisfied customer
One person said, "I take it for my family, I also have it for neighbors who couldn't get out.
"It's so nice because it's an independent business, it's so nice to really support local small businesses.
"I arrived at 6:20, I think they do the best hot rolls."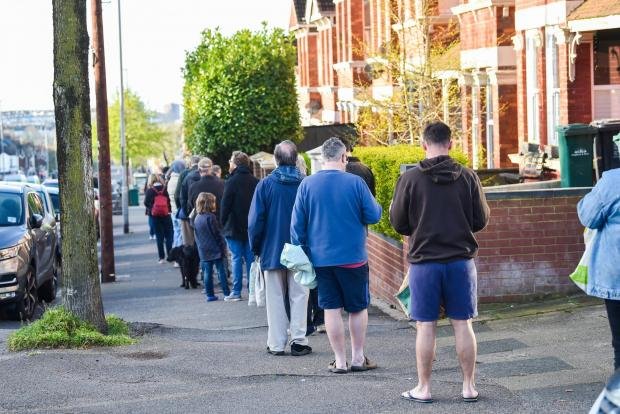 The queue on Ditchling Road
Maggie Raven, manager of Raven's Bakery, said: "I think we sold about 100 today. It's a tradition for people to come here every year.
"It was a little quieter today, a lot of people came yesterday as well. We will also be open tomorrow in case people weren't lucky enough today.
"We are closed Sunday and Monday to rest!
"This year it's sunny, so I don't feel sorry for the customers. Sometimes it rains so everyone is happy and cheerful today. People always come."
More about this article: Read More
Source: www.theargus.co.uk
This notice was published: 2022-04-15 09:25:18