Pedro Almodóvar freely adapts the one-act play by Jean Cocteau premiered at the Comédie-Française in February 1930, then filmed in 1948 by Roberto Rossellini with Anna Magnani. Almodovar quoted it in 1987 in The Law of desire, and had used it as a starting point for his Women on the verge of a nervous breakdown in 1988. He returns to it in a short film of a short half-hour, with the majestic Tilda Swinton. The film will be released on VOD and DVD on Friday March 19.
Vilified by the Surrealists during its first private performance, Jean Cocteau's piece has since been given on stage often, inspired an opera by Francis Poulenc, was recorded by Simone Signoret (Grand prix du disk 1964), and several times adapted for the large and small screen. History of a breakdown on the phone, The human voice is that of a woman left by the man she loved for four years, whose lines are never heard.
Like the beautiful opening credits which parade tools, this anonymous woman tinkers with her reconstruction. She chops up her lost lover's costume, makes a mock suicide attempt, and sets her apartment on fire. If the play has been adapted so often, it is because it has spoken to all generations since 1930. A break-up is always a trauma, especially for the one who is left. In his play, Cocteau soberly captured an episode from life that lent itself to all lyricism. However, in Almodovar's film, despite appearances, this is not the case.
If the acts that this laminated woman commits offer themselves to the overflow of feelings, the text is all in restraint, in interiority, with a most sensitive interpretation of Tilda Swinton, always remarkable. Once again Pedro Almodóvar invents a staging of his own, stylized, especially in the graphics of his sets in the dominant green and red colors. Works by De Chirico or Malevich appear, but also more sensual canvases. The high angle shots auscultate this woman in search of detachment with height. She seeks precisely to gain height, sees herself, finds herself.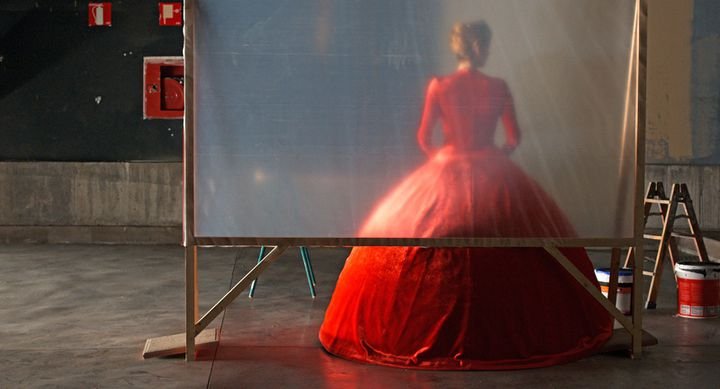 Doesn't the purely "Almodovarian" style however become a tic, a brand image, a label? The question doesn't necessarily come to mind for Fellini, Kubrick, Lynch or Scott. Because these great filmmakers have tackled different subjects, sometimes at different times, while Almodóvar always speaks, or almost (The right education), male-female relationships, in the present tense. An inexhaustible subject, of course, but which, combined with a recognizable style, can inspire a lack of renewal. He does not tire, however, as the beauty of the plans is dazzling, the text correct, the performer ideal, and the narrative progression relentless. Superb, but we would like to be more surprised.
Kind : Drama
Director : Pedro Almodóvar
Actors : Tilda Swinton
Country : Spain
Duration : 0.29 min
Exit : March 19, 2021, on the steaming platforms and on DVD
Distributor : Pathé
Synopsis : A woman watches time pass by the suitcases of her ex-lover (who is supposed to pick them up, but never arrives) and a restless dog who doesn't understand that his master has abandoned him. Two living beings facing abandonment.