Posted
Video length: 2 min.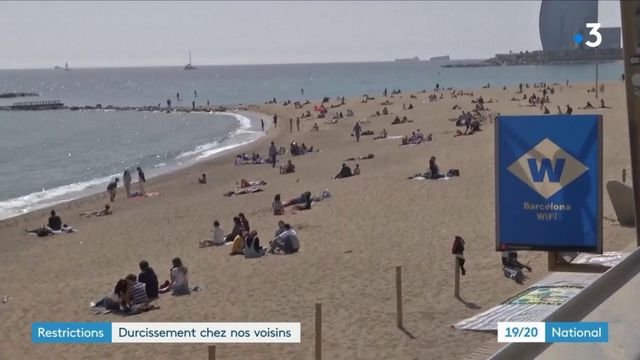 Article written by

Germany, Spain or even Belgium and most of our European neighbors are still fighting the Covid-19 epidemic, and have been forced to impose new measures. Overview.
In Spain, the mask is mandatory everywhere, even at the beach, since Wednesday March 31. In Germany, a few cities are trying another strategy to fight the Covid-19 epidemic. In Tübingen, a negative antigen test is necessary to enjoy the café terraces, the sports halls, and even the cinema, for 24 hours. Small non-food businesses were able to reopen after this policy of massive tests.
But the experiment does not convince Chancellor Angela Merkel, who wants to step up the measures. In Ostend, Belgium, crowded beaches raise doubts about the recent implementation of new health restrictions. Thousands of Belgians who came to enjoy the sea were stranded to return home, due to the lack of return trains. However, the Belgians could see the anti-Covid measures lighten in the next thirty days: the justice has just ordered the state to review its copy.