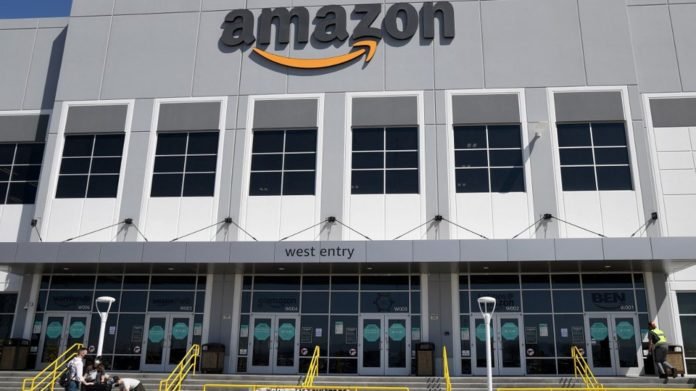 The e-commerce giant Amazon apologized at the weekend to an American elected official for denying the existence of a practice to which its employees are sometimes forced: to urinate in plastic bottles. "We know that our drivers can and do have problems finding toilets due to traffic or sometimes rural roads, and this was particularly the case with Covid-19, when many public toilets were closed.", the company said in a statement on Friday April 2.
The controversy started last week, with a tweet from an elected Democrat in the House of Representatives, Mark Pocan. "Just because you pay your employees $ 15 an hour doesn't make you a 'progressive workplace', he accused, when you make your employees urinate in plastic bottles ". An official Amazon account then responded directly to the chosen one on the same social network: "You don't really believe that wee in bottles thing, though? If it was true, no one would work for us."
But several media had subsequently reported numerous statements by employees testifying to the existence of this practice. The media The Intercept had also claimed to have obtained internal documents certifying that she was well known to company officials.
The testimonies point in particular to the lack of time to go to the bathroom because of the pace of work imposed by Amazon. "We owe Representative Pocan an apology, the company said in its statement. The tweet was incorrect. It did not take into account our large group of drivers, and wrongly focused on our distribution centers ", where employees can "move away from their workstation at any time" to get to "dozens of toilets"available to them. The problem with Amazon drivers is "former" and "generalized to the whole industry, sued the company. We would like to solve it. We don't know how but we will look for solutions ".
The elected Mark Pocan reacted on Saturday to the apologies addressed to him: "Sigh, he tweeted. It's not about me, it's about your employees – whom you don't treat with enough respect and dignity. Start by recognizing the inappropriate working conditions you have created for ALL of your employees. "
Sigh.

This is not about me, this is about your workers — who you don't treat with enough respect or dignity.

Start by acknowledging the inadequate working conditions you've created for ALL your workers, then fix that for everyone & finally, let them unionize without interference. https://t.co/tdIns0AR66

– Rep. Mark Pocan (@repmarkpocan) April 3, 2021
Amazon is in the spotlight in the United States with the vote, completed this week, on forming a warehouse union in Alabama, which would be the first in the country. The results have not yet been announced.