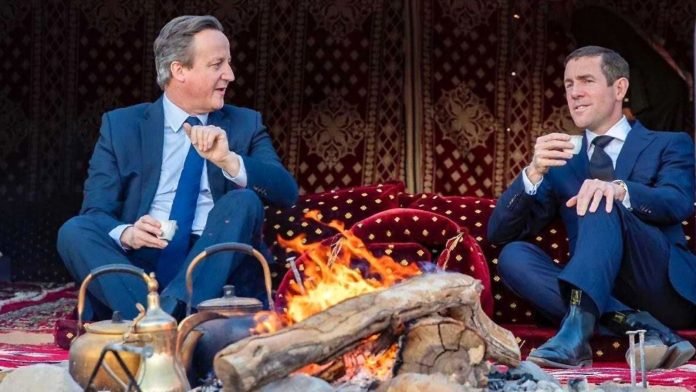 Seven inquiries have now been launched to investigate the way lobbying is carried out in government and what happened in the David Cameron / Greensill row.
Three of the investigations are carried out by special parliamentary committees, one by a high-level lawyer on behalf of Boris Johnsonone by the public service, one by an ethics committee and another will look at the Lobbying Act.
Here are the requests:
1) Boardman survey
Boris Johnson has appointed corporate lawyer Nigel Boardman to lead a government investigation into the Greensill saga.
It will also examine how the official Bill crothers was cleared to work for Greensill while still in Whitehall.
The prime minister said Boardman would have "carte blanche" and "maximum possible access" to relevant personnel and documents, but No 10 has yet to release details of his assignment.
The Labor Party says the investigation has "all the hallmarks of a Conservative cover-up."
2) Investigation by the Special Treasury Committee
After initially deciding not to investigate Greensill, members of the Treasury Select Committee changed their minds.
This parliamentary inquiry will focus on "the regulatory lessons of the failure of Greensill Capital and the relevance of HM Treasury's response to lobbying in relation to Greensill Capital".
Chancellor Rishi Sunak is likely to testify alongside other ministers and senior officials in his department.
3) Investigation by the Committee on Public Administration and Constitutional Affairs (PACAC)
The second Commons select committee to confirm it will hold an investigation, PACAC is likely to focus on lobbying regulations and civil service rules.
Committee members will decide on the term next week when it launches.
More information about this article Read More
Source: news.sky.com
This notice was published: 2021-04-15 16:26:00