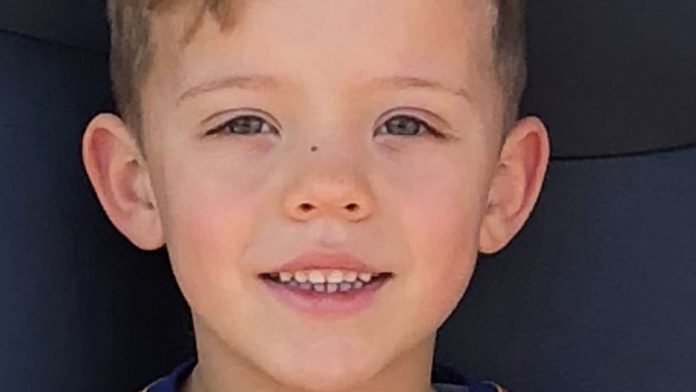 A pub owner has been jailed for nine years for the manslaughter of a seven-year-old boy who was electrocuted while playing in a beer garden.
In September 2018, Harvey Tyrrell suffered a fatal shock when he touched improperly installed exterior lights while playing in King Harold's Garden in Romford, east London.
David Bearman, 73, was sentenced Thursday at Snaresbrook Crown Court after previously pleading guilty to gross negligence manslaughter.
Judge Martyn Zeidman QC said: "This pub was a disgrace. And … in my opinion, a time bomb waiting to go off."
The electrician who installed the lighting, Colin Naylor, was found guilty of failing to perform a duty under the Occupational Health and Safety Act following a trial.
The 74-year-old man, who is Bearman's brother-in-law, was sentenced to one year in prison.
In February, Naylor was acquitted of manslaughter by gross negligence.
Sentencing the couple on Thursday, the judge said: "I have no doubt that you both were aware of the danger and that each of you, for your own slightly different reasons, chose to do nothing.
"And now, of course, it all ends in tears. In one sentence, Harvey's death is a tragedy, and it is a tragedy that should never be forgotten.
Speaking to Bearman, he said: "You've played with the lives of your customers, putting money before safety."
He added, "I see this as a bad deal and one where you put your love of money above the safety of your customers.
"The evidence leads me to the conclusion that you have adopted an explosive, arrogant and dangerous attitude."
The judge told Naylor: "You were aware of the risk of death, but you chose to close your eyes."
Harvey's parents Lewis Tyrrell and Danielle Jones – who have had another son since Harvey's death – sat in the public gallery as sentences were handed down.
Ms Jones smiled and then cried before kissing Mr Tyrrell, as Bearman and Naylor were taken to the cells.
She had earlier …
More information about this article Read More
Source: news.sky.com
This notice was published: 2021-04-15 20:17:00