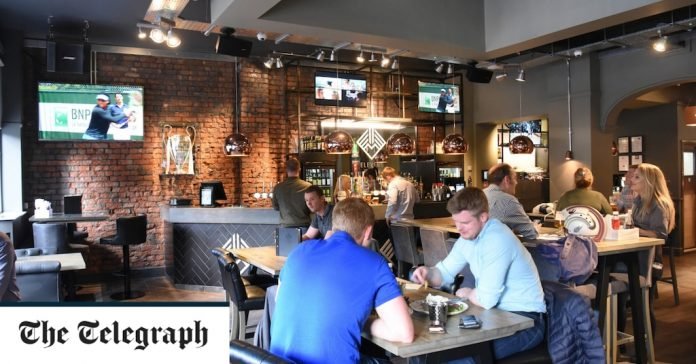 Pub operator Marston's will take over the management of around 150 pubs in Wales from SA Brain, saving up to 1,300 jobs, the companies have revealed.
Brains chairman said the company had not taken the decision lightly, but recent trade restrictions in Wales due to the pandemic have put enormous pressure on the company.
The 138-year-old company closed all of its pubs a few weeks ago after new rules meant they would have to close at 6 p.m. and would not be allowed to sell alcohol.
"This agreement marks the formation of a lasting strategic relationship with Marston's, which secures the future of Brains' pubs and the 1,300 of our employees within them," said Chairman John Rhys.
"We know and trust Marston's to be excellent stewards of our pubs and, while it is not a decision we have taken lightly, we are confident that our pubs – and our pub teams – will thrive under their leadership. "
The deal means that Wolverhampton-based Marston's will take over the operations of Brains' portfolio of 156 pubs in Wales.
More about this article: Read More
Source: www.telegraph.co.uk
This notice was published: 2020-12-23 08:57:22