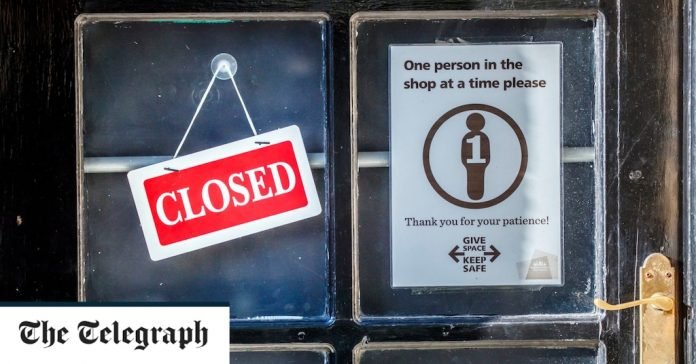 Businesses that survived the first lockdown are bracing for even more hardship after the government announced the country would revert to national measures on Thursday, at least until December 2.
Under the latest rules home mixing will be banned across England, non-essential shops, pubs, restaurants and hairdressers will close and people will only be able to leave the house to exercise, purchase essentials , for medical reasons, for education or to go to work where they cannot work from home.
The leave program, which is due to close on November 1, will be extended for a further month, covering 80% of wages capped at £ 2,500 per month before tax.
But the extension has come under attack by large UK companies amid warnings that uncertainty over the duration of a second foreclosure could spark a wave of job losses and business bankruptcies this fall.
Adam Marshall, managing director of the British Chambers of Commerce, said the proposals for what has been described as a "continuous leave" program with no specific end date make it impossible for companies to plan.
"Business communities enter a second lockdown in a much weaker position than the first," he said.
What is the position of your business and how will a second foreclosure affect you?
We want to hear from business owners what the future holds for them as part of the government's new national lockdown.
If you have a story to share, fill out the form below and you can feature in an online article (we can contact you for more information).
More about this article: Read More
Source: www.telegraph.co.uk
This notice was published: 2020-10-20 11:03:15