The UK was silent for a minute of reflection ahead of Prince Philip's funeral on Saturday afternoon.
The King's Troop Royal Horse Artillery fired a shot to signal the start of silence at St George's Chapel, Windsor Castle, at 3 p.m.
Members of the royal family have fallen silent and people across the country – including Prime Minister Boris Johnson – have followed suit.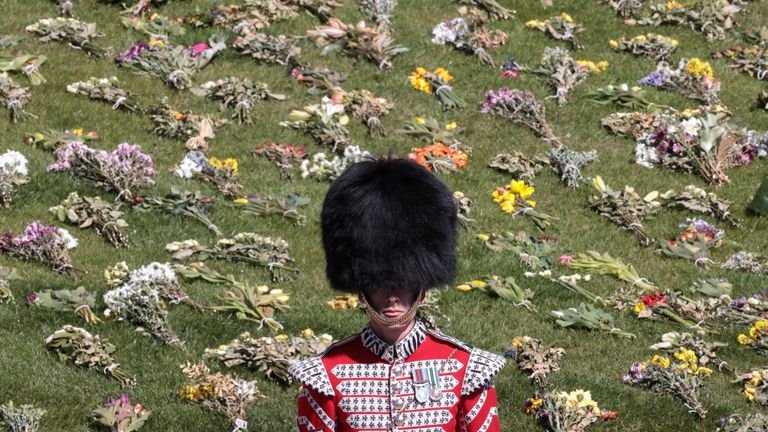 Royal regiments saluted guns at sites such as Hillsborough Castle in Northern Ireland, Cardiff Castle in Wales, Edinburgh Castle in Scotland and Royal Navy ships in Portsmouth, Devonport and abroad.
Hundreds of people have also fallen silent outside the gates of Windsor Castle and outside Buckingham Palace in London.
Mr Johnson observed silence as he watched the funeral on television from his country residence in Checkers.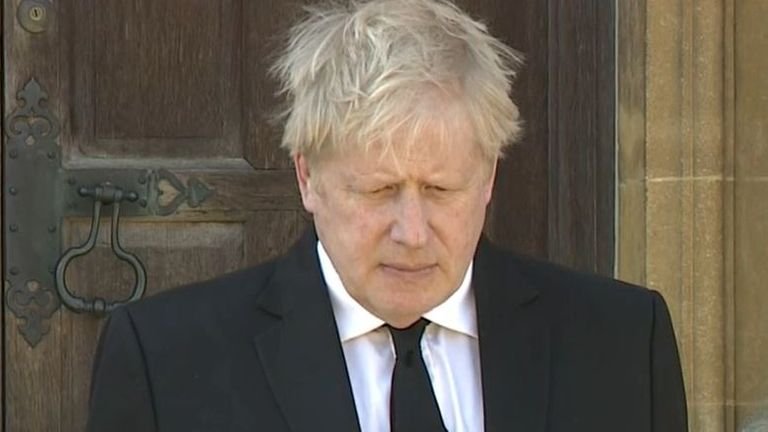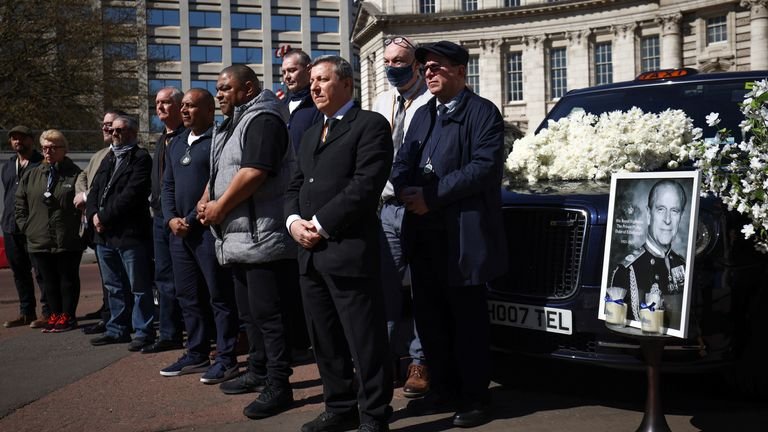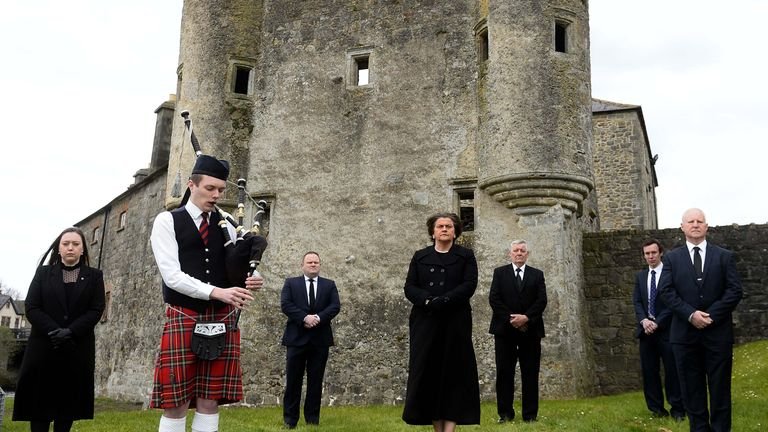 Northern Ireland's Prime Minister Arlene Foster observed the silence of Enniskillen Castle in County Fermanagh, while her Scottish counterpart Nicola Sturgeon stopped on the steps of Bute House in Edinburgh.
Welsh Prime Minister Mark Drakeford, who sent a wreath to the Duke's funeral on behalf of the people of Wales, was also silent.
Students at Gordonstoun School in the north of Scotland marked the …
More information about this article Read More
Source: news.sky.com
This notice was published: 2021-04-17 13:59:00