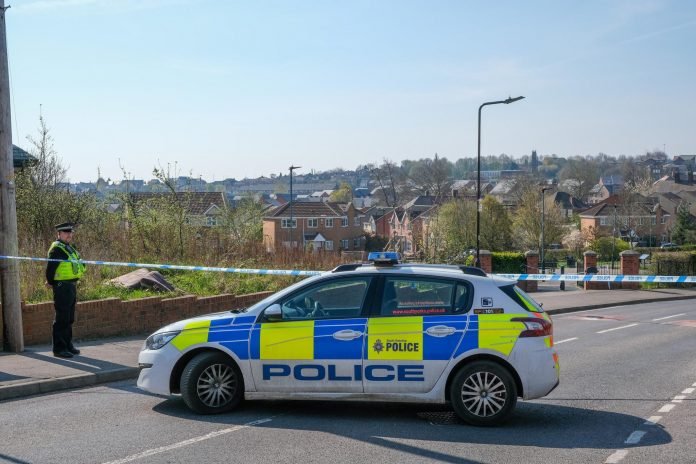 The latest investigation was launched yesterday following the discovery of a seriously injured man on Fretson Green, Manor at 12:34 pm yesterday.
Emergency services were deployed but the man was pronounced dead at the scene and a hunt for his killer was organized.
A huge police cordon has been erected around the crime scene, a few meters from a children's playground.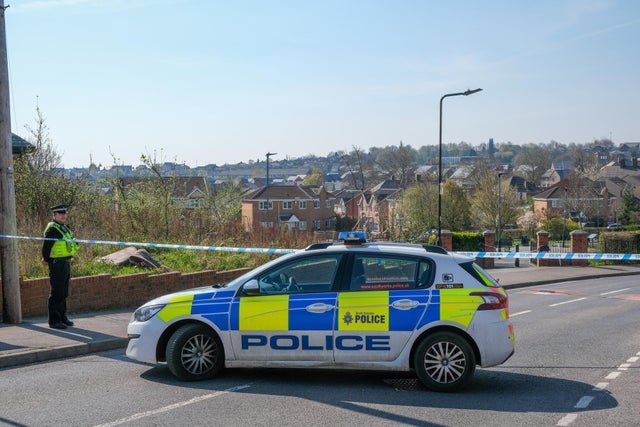 A murder investigation continues today after the death of a 32-year-old man on the mansion grounds in Sheffield yesterday morning (Photo: Dean Atkins)
Shocked residents woke up yesterday to find their streets were being taped and taken into police custody as crime scene investigation work was underway.
Chief Detective Inspector Mark Oughton, who is leading the police investigation, said there would be a large police presence in the area for several days.
In addition to conducting door-to-door investigations, a CCTV trawl, and witness tracing, officers will also carry out reassurance work in the shocked community.
Residents have expressed concerns about crime in the Manor House grounds following the murder, with a woman who lives on a street where a gun was fired earlier in the year calling for additional police patrols.
DCI Oughton said, "I know this incident will affect the community that lives in the Manor area and I want to reassure the public that we are doing all we can to find those responsible.
"There will be a significant number of officers in the area over the next few days, they will continue their door-to-door searches and searches."
The nature of the dead man's injuries has yet to be revealed by South Yorkshire Police.
He has not yet been appointed by force.
The murder came the same week that a 30-year-old man was shot dead in Sheffield.
Khurm Javed, a lawyer and father of two, was gunned down on Clough Road, near Bramall Lane, on Saturday April 10 following a "two-party showdown".
Two arrests have been made for this murder, but no one has yet been charged.
Anyone with information on the latest murder should call South Yorkshire Police on 101 and cite incident number 29 of April 17.
Crimestoppers can be contacted, anonymously, on 0800 555111.
Read more
Read more
Shocked residents voice fears of crime after Sheffield murder
In these confusing and disturbing times, local journalism is more vital than ever. Thank you to everyone who helps us ask the questions that matter when purchasing a digital subscription or purchasing an item. We are all fighting together. Nancy Fielder, Editor-in-Chief.
More about this article: Read More
Source: www.thestar.co.uk
This notice was published: 2021-04-18 05:47:28