A Grenfell Tower disaster survivor said ex-residents are still being "denied speedy justice" four years after the catastrophic fire.
Tiago Alves, his father, mother and younger sister all escaped their home in apartment 105 on the 13th floor at the start of the deadly fire on June 14, 2017.
Ahead of the fourth anniversary of the disaster that left 72 dead, Mr. Alves, 24, recalled the "frightening" and "chaotic" scenes, adding that he was "disappointed" at the progress made since.
He said the recommendations of the report from the first phase of the ongoing fire investigation had not been implemented and noted the absence of the white paper on social housing in the recent Queen's Speech. .
"The implementation of the recommendations and the white paper on social housing are important pieces of legislation so that we feel they are moving forward," Alves said.
"Because a criminal investigation cannot take place until the investigation is completed, it feels like we are being denied speedy justice.
"It still doesn't feel like we're any closer to getting the justice that the dead deserve. I just feel like it's taking a long time."
Today marks four years that a small kitchen fire in a Grenfell Tower apartment on an estate in Kensington, west London, has turned into the deadliest domestic fire since World War II.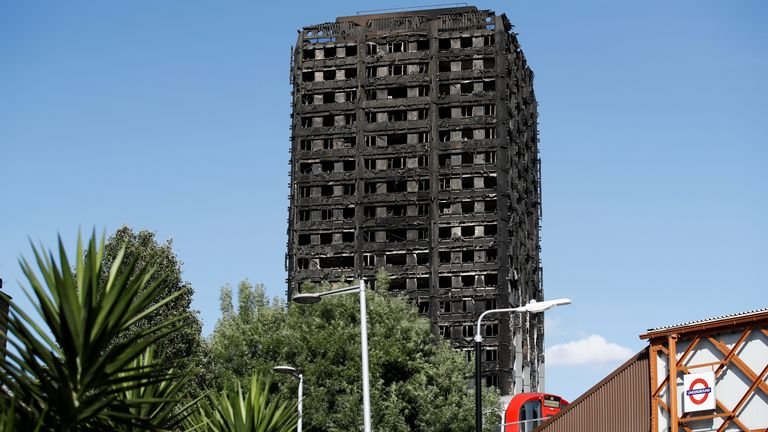 Campaign group Grenfell United said there would be an online commemoration event at 7 p.m., while churches were urged to simultaneously ring their bells 72 times at that hour as an act of commemoration, followed by 'silence for two minutes.
Meanwhile, the Right Reverend Graham Tomlin, Bishop of Kensington, has described the events of that day as a story of "reckless decisions" and "ignored regulations".
Speaking during an online service to mark the …
More information about this article Read More
Source: news.sky.com
This notice was published: 2021-06-14 01:27:00