Police were "prevented" from facing ticketless intruders ahead of the Euro 2020 final at Wembley, an officer allegedly claimed.
He said the fans "roamed the packs" and the officers wanted "to hunt them properly because we could see the stewards didn't care."
But he and his colleagues "were not allowed" to take the action they deemed appropriate.
There weren't enough officers along Wembley Way either, he said, with only "a line of police holding back a sea of ​​people".
"It looked like a pretty miserable deployment," he told The Times.
"The best we did was manhandle them on the ramps away from the stadium."
Speaking anonymously, he said the alleged reluctance to intervene more vigorously was "all about branding."
He added: "It's just annoying that we are prevented from doing our job. We're in public order for a reason."
While officers should not be "let go of the chain" he said "many officials are reluctant to let us put on (helmets) or reinforce us with those in need."
Attempts to enter the stadium continued until the penalty shoot-out, he said, adding that the stewards were "absolutely useless" and "completely unprofessional".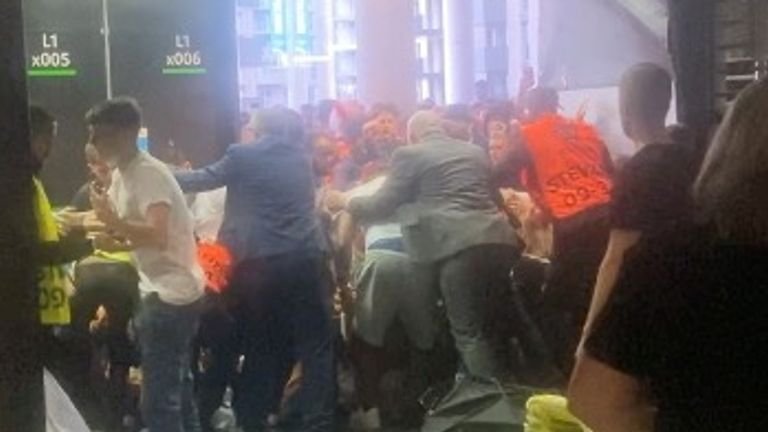 UEFA investigates after individuals without tickets breached stadium security.
England defender Harry Maguire, whose father suffered suspected broken ribs during the disruption, friends and family of the players found people already seated in their seats when they entered the stadium.
The officer said it was "fairly clear" that some of the flight attendants were leading intruders, while others were looking at their phones.
They had "absolutely no interest …
More information about this article Read More
Source: news.sky.com
This notice was published: 2021-07-22 06:00:00