A COMPROMISE between the police and a pub company could pave the way for the reactivation of a long-established Brighton seafront site.
The owners of the former Doctor Brightons, in King's Road, hope to reopen the premises as Star and Garter, reflecting the company's original name.
Their application for a new premises license was submitted to a Brighton and Hove City Council licensing panel on Thursday.
The panel – made up of three advisers – learned that Sussex Police wanted any new license to come with a number of conditions that did not apply to the previous license which had lapsed.
These included obliging the plaintiff, Star and Garter Brighton Ltd, to deploy door staff on Friday and Saturday evenings.
The force had no objection to the license in principle because the grade II listed building, which is owned by the council, had historically been an authorized premises.
But police licensing officer Mark Thorogood told the panel that the expired license, which was granted in 2005, did not come with any conditions.
Since then, the council had tightened its licensing policy, particularly in central Brighton where there had been episodes of alcohol related crime and disorder.
Mr Thorogood said: "When the place was run as Doctor Brightons, I can confirm that we had no problems there."
It had never been on the police radar for drunkenness, drug use, violence or underage alcohol use, he said, adding: (Security Industry Authority) wears the supervisors on weekends, voluntarily.
"It was not a license condition. They recognized the area in which they were operating, the risks it posed, and responded to them. "
Doctor Brighton as he looked
He said criminals looking for vulnerable drunk, those looking for drugs or young minors trying to buy alcoholic beverages tended to target places without door staff.
Star and Garter director of operations Simon Duddington said he had extensive experience as a pub owner locally, including on the waterfront, having run Fortune of War on the Lower Promenade.
He said the company accepts the need for door staff during the summer from 9 p.m., but the venue will be food-run and welcome families earlier in the evening.
He also said it would be unfair to insist on door staff during the winter months when trade is slower.
Mr Duddingon said: "If you have a quiet pub and there are door-to-door staff, in terms of the customer experience it is not reassuring. He just says, 'It's cloudy and calm.'
"The two together are not good for business, in my opinion. I am more than happy to use the door staff.
He said the risk assessments would result in the hiring of door staff during peak winter periods, such as Halloween, Christmas and New Years Eve.
After a debate with Mr Thorogood, Mr Duddington agreed to have door staff deployed from 10 p.m. on Friday and Saturday evenings in winter.
He also agreed that off-sale sales should be limited to people seated at tables outside the pub only.
The owners hope to reopen the pub next spring – 9 a.m. to 1 a.m. Sunday through Thursday and 9 a.m. to 2 a.m. on Fridays and Saturdays.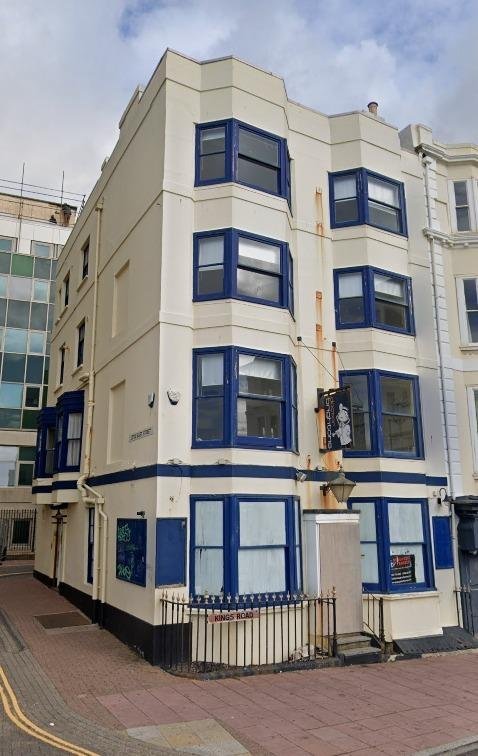 The waterfront pub is currently empty
Mr. Duddington's other directors include Bison Beer founders Nick Vardy and Jack Cregan, who also run the Pond and Easy Tiger as the Crafthouse Collective.
The licensing panel is expected to release its verdict within five business days.
Do you have a story for us? Send an email to news@theargus.co.uk or contact us here.
Follow us on Facebook, Twitter and Instagram to keep up with all the latest news.
Sign up for our newsletter to receive updates straight to your inbox.
You can also call us on 01273 021 400.
More about this article: Read More
Source: www.theargus.co.uk
This notice was published: 2021-09-04 04:00:00