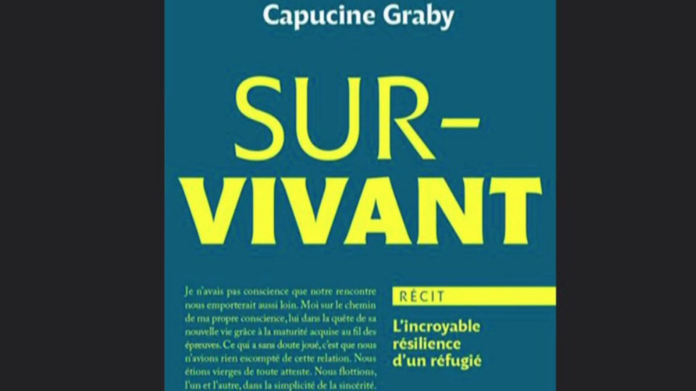 Posted
Video length: 5 minutes.
Article written by

As part of France Télévisions' partnership with the association La Cimade, journalist Capucine Graby is the guest of 11pm on the occasion of the release of her book "Survivor. The incredible resilience of a refugee" (ed. . Hachette).
In Survivor. The incredible resilience of a refugee, journalist Capucine Graby looks back on "the unlikely friendship" tied with Tourna, a young Sudanese refugee seeking asylum. "He often tells me that I am his only family, which can be heavy to carry at times, but you still have the impression of bringing a breath of life, essential for these refugees, because the wait is for them unbearable ", she explains on the 11 p.m. set, Tuesday April 6.
The journalist also believes that the Covid-19 pandemic has generated a situation that presents "a lot of similarities" with what refugees are experiencing: "We wait, unable to project ourselves into the future, and it is their daily life. Every morning, they get up without a horizon of life." Beyond the wait, Survivor. The incredible resilience of a refugee also discusses the difficulty of helping others and surpassing oneself. "I felt isolated and I was sometimes overwhelmed by fear, but there is this strong friendship that makes you go beyond your limits. Going towards another so different from yourself, it also allows you to find yourself, even to reveal himself ", assures Capucine Graby.